giving a new life to your products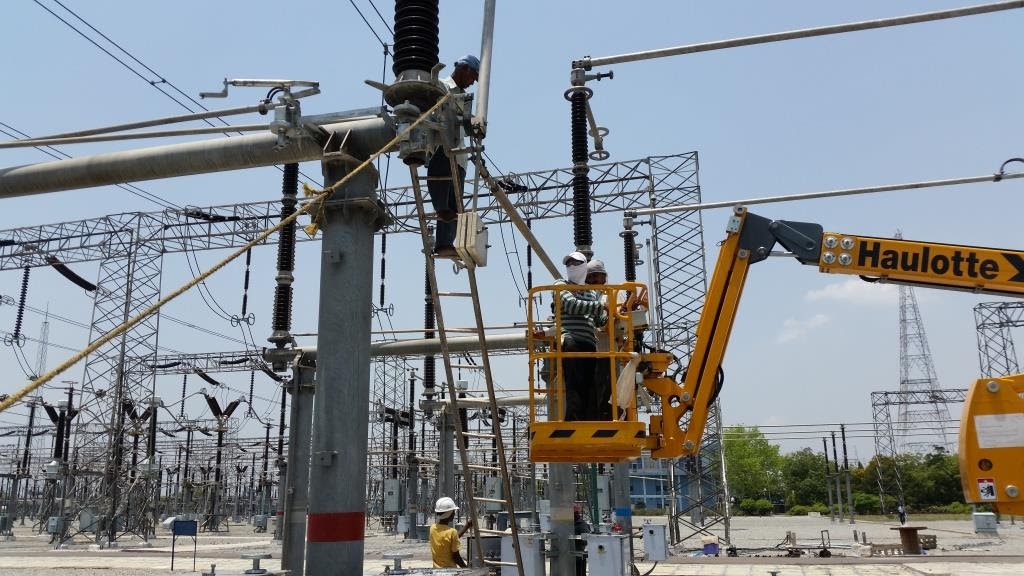 OUR RETROFIT involves assessing the condition of existing equipment and deciding components that need to be Replaced, Modified and Reused, all based on the customers future requirements. S&S has formed a separate division to cater to the growing needs and demand of our customers
We offer retrofit service in two categories:
1. DISCONNECTOR
2. CIRCUIT BREAKER
.
S&S power switchgear limited offers a full line of disconnectors to help meet many of your application needs with voltage range up to 420KV,current range up to 4000A and these disconnectors are in service worldwide.
To aid our customer, S&S Power has developed the R3 Service for High Voltage Disconnectors. To integrate the outdated technology supply of S&S make or any make products with the currently employed technology to extend the life of the ageing supplies in initially commissioned substations and sites.
List of Disconnector services offered by us :
Existing old top hampers are replaced with new enhanced corona free hampers

Flexible connections are replaced with the improved design of transfer contacts with fingers to maintain consistency in contact resistance

Existing old motorized operating mechanisms are replaced with new Aluminium drive mechanisms with features including Remote operation , Main bolt coil for handling interlock and rust free aluminium drive enclosure.

Old Earth Switch is replaced with the new Earth switch.

Conversion of Mechanical Gang to Electrical Gang
⦁ Existing Tandem pipes and Downpipes are replaced with new one
⦁ We provide new construction interlocks and accessories for your existing Disconnector
⦁ Through retrofitting we enhance the Current rating and Short time rating for your existing Disconnector.
S&S Power has been designing, manufacturing and installing vacuum retrofit circuit breakers (and conducting switchgear refurbishments) for more than 25 years and is considered a specialist in this field. Through our extensive experience, S&S Power have developed methods to combat aging equipment by utilizing modern manufacturing methods, paired with cutting edge 3D printing techniques.
S&S Powers offers 2 lines of circuit breakers :
INDOOR VACUUM CB

OUTDOOR VACUUM CB
With voltage range up to 36kv, current range up to 2000A
List of MV Circuit Breaker Services offered by us:
Retrofit activities involve rehabilitation of aged breakers into modern units satisfying client's cubicle requirements through proper assembling & installing.
Improved insulated frame for Superior anti-tracking characteristics & Mechanical Strength.

Reduction in number of parts – 50% of that of previous model.

Increased life given for High Mechanical & Electrical life compare with aged CB.