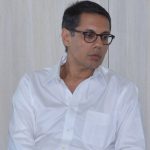 Ashish Jalan
(Chairman)
Mr. Ashish is a highly resourceful Entrepreneur, old fashioned in his values but embracing technology in his approach. Mr. Jalan is Actively involved in various businesses verticals such as HV Electrical Equipment, Real Estate, Construction and Telecom Infrastructure.
Mr. Ashish Jalan has been leading the business as Chairman – S&S Power Switchgear Ltd, Chennai, Chairman – Acrastyle Ltd, UK from 1990 and 1997 respectively. Mr. Jalan has been heading the S&S Group since the age of 25 Years. Both, Leading companies in the design & manufacture of EHV Switchgear and Protection & Control. The Company is positioned as a high-quality supplier. 80% of the turnover is obtained from exports.Director – Hamilton & Co. (Real Estate & Investment)
In addition to S&S Power, Mr. Jalan is also a Director at Bombay Gas Co. Ltd., Mumbai – Creating a modern day 350 kms OFC network throughout the island city of Mumbai. Currently contracted to give fibre backhaul and tower connectivity to the largest Telcos in the country. Now looking to go up the value chain in terms of being a neutral host DAS, BTS and Wifi provider.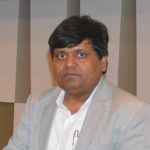 Ashok Kumar Vishwakarma
(Managing Director & CEO)
Mr. Ashok Kumar Vishwakarma holding a bachelor's degree in mechanical engineering from NIT, Allahabad and Management degree. Having 27+ years solid of experience in the Energy Sector with European and American MNC's such as GE T&D, Areva, Alstom Grid in Manufacturing, Supply Chain, Business Excellence, Product Development, Business Development, P&L Management and Business Leadership in Switchgear Industry.
Mr. Ashok Vishwakarma joined, S&S Power Switchgear Limited, in 2014 and has been Driving Growth in S&S Power Group by Learning "Value" from customers, grooming the young talent in the organisation , adapting solutions and promoting innovation, moulding smart business models and Exceeding stakeholder's expectations while steering the ship as MD & CEO successfully.